The time has come to cast off for Jewels of the Arctic.  I sit here writing this post from a hotel in Reykjavik after spending 2 weeks travelling to select locations in Iceland with my good friend and colleague Joshua Holko.  Two weeks of immense beauty and amazing light.
Landmannalugar stands out as my favourite location in Iceland if I had to pick any one place. The light was absolutely amazing and the location is simply stunning.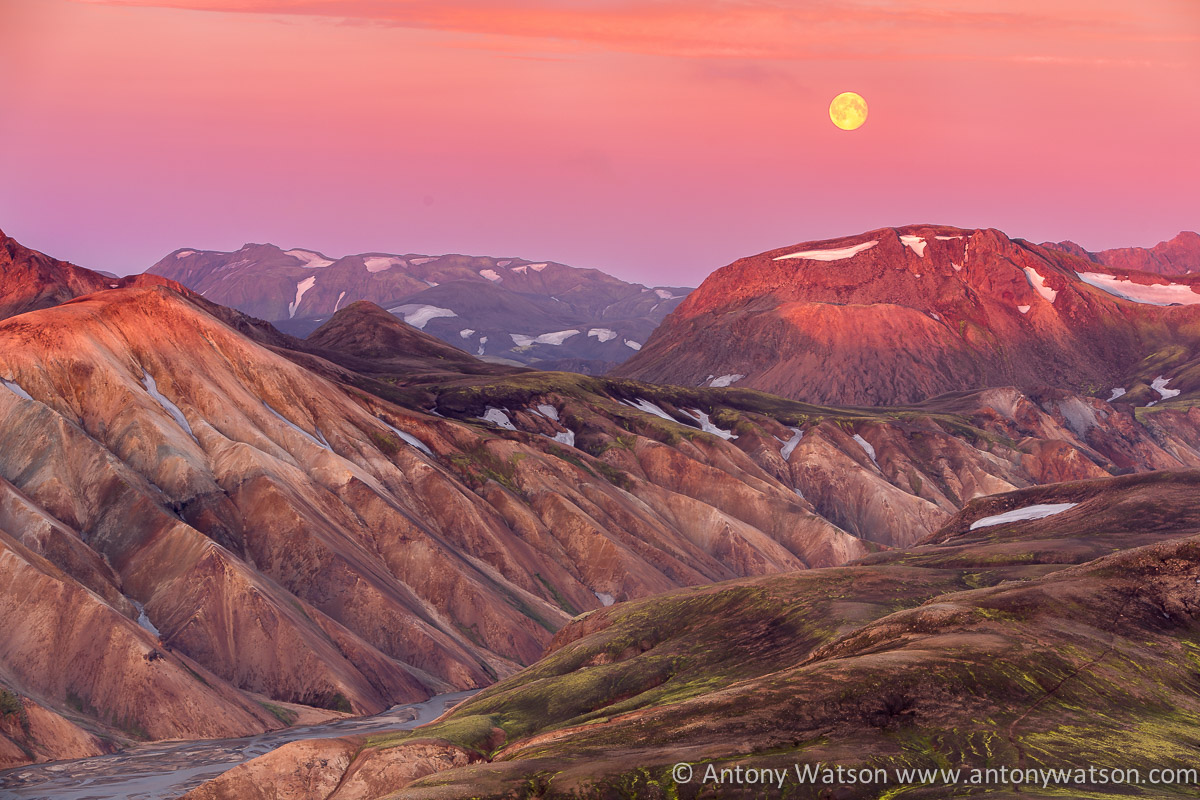 Now as I take a pause to catch up on correspondence, to talk to my family and repack my gear for the next expedition its hard not to feel a little trepidation along with the building excitement.  Two weeks discovering the East Coast of Greenland, Scoresby Sund, Kaiser Franz Josef Fjord, up to the Polar ice pack and across to Svalbard is something I look so forward to every year. The ounce of trepidation I feel is for the escalating geological activity with the Bárðarbunga Volcano that we patiently observed for a number of days whilst here in Iceland.  The most recent seismic activity report lists 2002 tremors within the last 48hrs.
As much as it would have been ideal to have an eruption to shoot whilst here in Iceland, I have a gut feeling it will erupt whilst we're out at sea and incommunicado over the next two weeks.
Putting the Photographer in me aside, a part of trepidation is the effect such an eruption will have on the landscape and people of Iceland.  The Bárðarbunga Volcano is ten times the size of the Eyjafjallajökull Volcano that erupted in 2010 and is under 700m of ice.  The devastation of a massive eruption will be unfathomable; both the physical and financial.
For me now the focus is on the Jewels of the Arctic Photography Expedition ahead to ensure our clients and ourselves have another amazing Arctic experience.